Best Airstream Destinations in California
The California coast has everything – from hiking trails to sprawling cities, tourist attractions, massive forests, and countless campgrounds. So, if you are up for an adventure and looking for Airstream camping destinations in one of the biggest tourist states in the U.S., you are on the right page.
From the top of California with a dramatic coastline, the middle with incredible national parks, and down to Southern California, there are so many things to see and explore with your Airstream trailer.
Below are recommendations for the most remarkable destinations in the Golden State for you to check.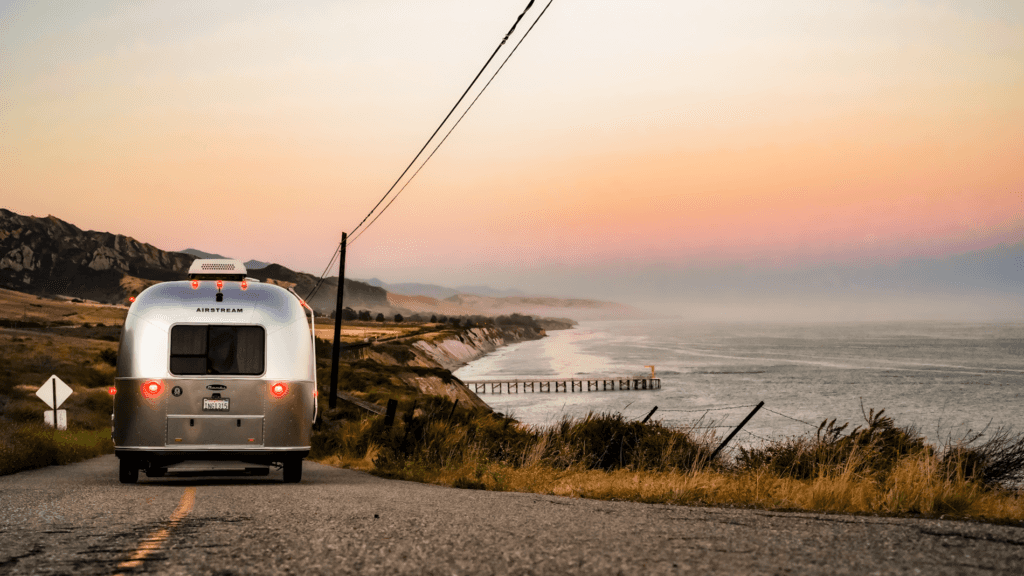 Best Destinations in California for Airstream Trailers
Whether planning a family trip to explore San Francisco and what the rest of California offers or an adventurous journey with friends, here are some must-see places for Airstream fans.
The Land Yacht, Joshua Tree
If you want to escape everyday distractions and become one with nature, there is no better place to do it than Joshua Tree. Head to the middle of the Mojave Desert on the edge of the national park and explore the local area.
One of the best things when traveling with Airstream trailers is the comfort they offer. Inside, you can enjoy the retro design and a blast from the air conditioner, while outside, you have plenty of space to prepare a delicious barbecue or a cute picnic table.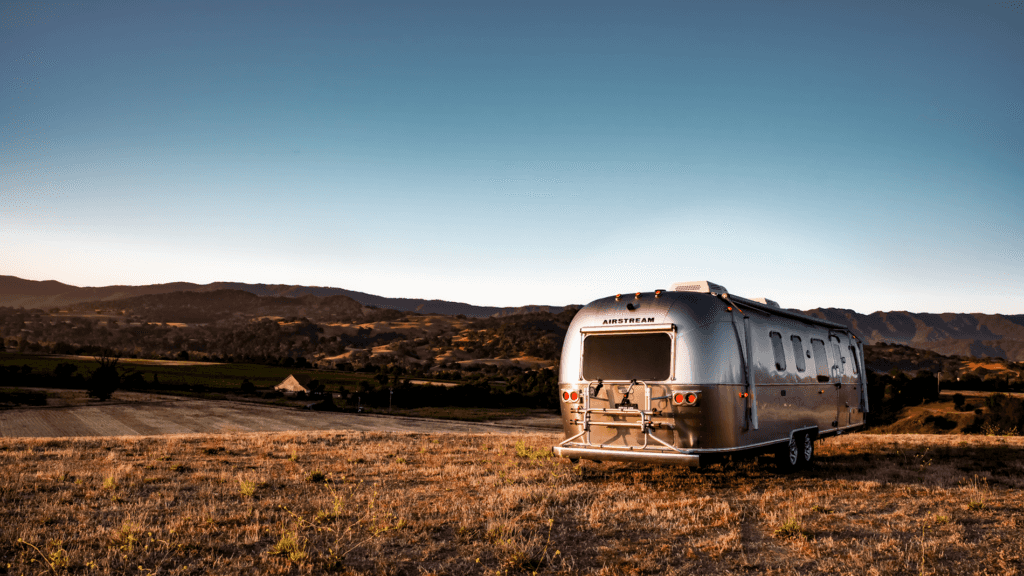 Buellton and Borrego Springs, Santa Barbara
Two other luxury camping destinations to visit in California are Buellton and Borrego Springs in Santa Barbara. These properties offer the perfect Airstream camping experience for families with everything you might need, including refrigerators, desks, fire pits, wi-fi, and coffee makers. With seven AVAs and nine distinct wine trails, you can explore Santa Barbara Wine Country for days and never have the same experience twice. Spend a day puttering on unexplored country roads dotted with estate vineyards, stroll through charming towns tasting and poking into boutiques and art galleries along the way
What's incredible about this RV resort is that they also offer Canned Ham trailers, perfect for big families or group stay.
Temecula
If you want to travel around California and have a wine-tasting tour, Temecula should be your next destination. Right in the middle of Southern California, you will find the Temecula wine region, with plenty of wineries within walking distance.
When visiting wine regions, it pays to have wine refrigerators to accommodate new bottles and enjoy delicious dinners with family and friends, which is what camp trailers here offer.
Russian River
If you plan to visit San Francisco, you shouldn't miss the Russian River near Guerneville. It is the perfect destination in California for Airstream enthusiasts who prefer glamping or a glamorous camping experience. Here, you will find more than 20 custom trailers, including the iconic "silver bullet" trailer with contemporary interiors and luxury safari tents for incredible enjoyment.
Every trailer has a walk-in shower, queen-size bed, flat-screen TVs, a fire pit, picnic tables, and complimentary bikes to explore the area.
Guests can also book private tours to art galleries, local wineries, or cafes to get the perfect morning cup of coffee. In addition, the resort is close to the fascinating Armstrong Redwood State Park, so make sure to visit and take plenty of photos.
Alumilodge, Malibu
Alumilodge in Malibu is another excellent destination. Right below the hilltops of Santa Monica mountains, the vintage trailer park offers 360-degree views of the breath-taking mountainside, access to a hot tub, hiking trails, and an outdoor kitchen to enjoy rustic cooking.
Alumilodge is the perfect place to visit for a honeymoon or a romantic weekend with your partner. It is an excellent destination to connect with nature, enjoy the beach, and spend time with your loved ones.
Hicksville Trailer Palace
Hicksville is no ordinary location. If you are looking for the ultimate playground for adults in a prime location, this is the perfect place. In addition, the Hicksville campground is dog-friendly, so  you can bring your favorite furry friend on your next adventure.
What's also impressive about this place is the vape room and fully functioning Jukebox, which are free to use for those who want to dance and have fun at the pool. If you wish, you can rent out the whole camping park and organize the best party of your life.
Caravan Outpost, Ojai
If you love comfortable and classic Airstream travel trailers, Caravan Outpost in Ojai is the perfect destination for you to visit. The camp offers a unique experience with unforgettable starry nights, lawn games, Wi-Fi, and plenty of other outdoor activities, including mini-golf, basketball, archery range, and water skiing.
Pick your trailer, get ready to crack open a beer, and enjoy your one-of-a-kind adventure.
Kate's Lazy Desert
It is no wonder why Kate's Lazy Desert is the ultimate camping dream. The place has six Airstream trailers (at an excellent price per night), each with a unique theme and decor.
Whether you stay in Hot Lava, Tinkerbell, Hairstream, or some other cool trailers, you will have an excellent time for sure.
Santa Cruz, Watsonville
If you appreciate lovely views of the beach coast with plenty of outdoor activities, you shouldn't miss the Santa Cruz campground in Watsonville. It is a go-to campground for family vacations and weekend getaways with your friends.
From an outdoor movie theater to a horse track and Wi-Fi, the place offers plenty of activities, so you'll never get bored. The price per night is also lower than at other resorts, making your adventure more affordable.
Santa Cruz is also an excellent choice if you travel with small children. With its beautiful scenery, trampolines, and game rooms, your children will have plenty of fun and may never want to leave.
Get Ready for Your Next Camping Adventure in California
Now that you are familiar with the best Airstream destinations in California, it is time to make a plan and select one of the unique resorts and ultimate campgrounds from this list. Whether you go for something more luxurious or classic and comfortable, as long as it involves Airstream, you will have a fantastic experience.
For more ideas, tips, or travel trailers to buy, don't hesitate to contact the We Are Airstream team. Contact us today at (805) 691-9200 to learn more about us, our touring coaches, trailers, and specials.