What To Look for When Buying a Preowned Airstream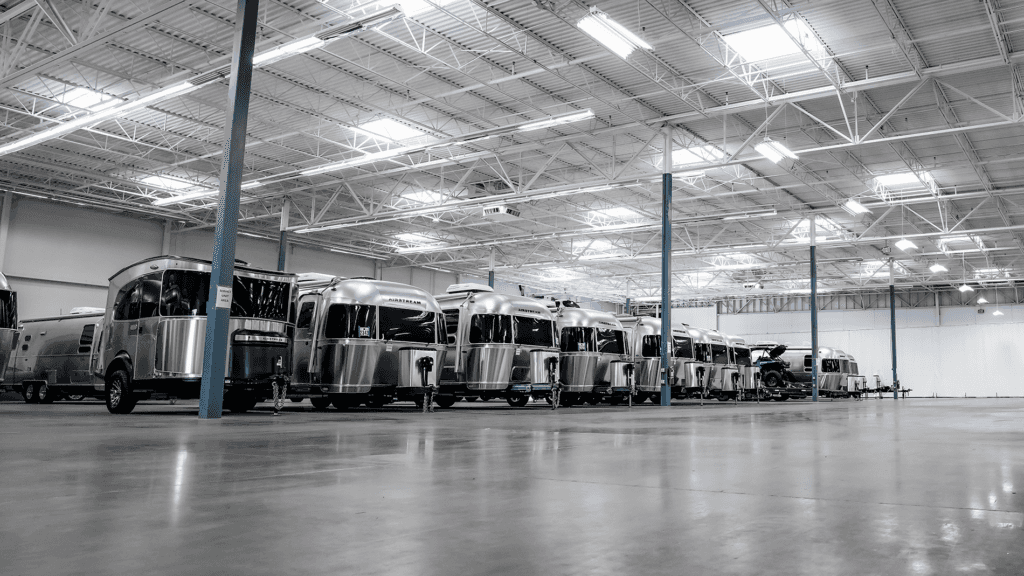 When buying a preowned Airstream, there are numerous factors to consider to ensure you make a smart purchase. For instance, you must ask yourself whether you are looking for a vintage or preowned Airstream or if there is structural or undetected damage.
Buying an Airstream requires some research and deciding what features, such as which model, appliances, and price point you prefer. In addition, you'll need to determine whether there is enough space in the vehicle for you and your family. After all, this is a big purchase, so it makes sense to explore your options to ensure you are getting a fair price.
Which Model Are You Looking For?
Purchasing a new Airstream can be very expensive, so investing in a preowned trailer as your first Airstream is an excellent option for those working with a budget. Airstream trailers can be different, so it's important to compare models. It helps to visit as many Airstreams as possible so that you have the knowledge to make an informed decision.
Vintage Airstreams
A vintage Airstream model is a great option for those looking for a retro style and unique interior. Vintage Airstreams are also known to have a sturdier exterior and may even cost less because there are more on the market.
However, vintage trailers have their disadvantages as well. Because they are older, they are more likely to have rust and need costly repairs.
Preowned Airstreams
An old Airstream might have newer furnishings, body, and flooring. Also, some preowned Airstreams are more up-to-date with appliances. While they are more expensive than vintage models, they are less likely to need costly repairs.
Different models have pros and cons. Your budget and style will help determine which Airstream is best for you. Smaller Airstream models may be cheaper, so if you are okay with having a tiny home and sleeping area, they can be great alternatives.
Examine the Exterior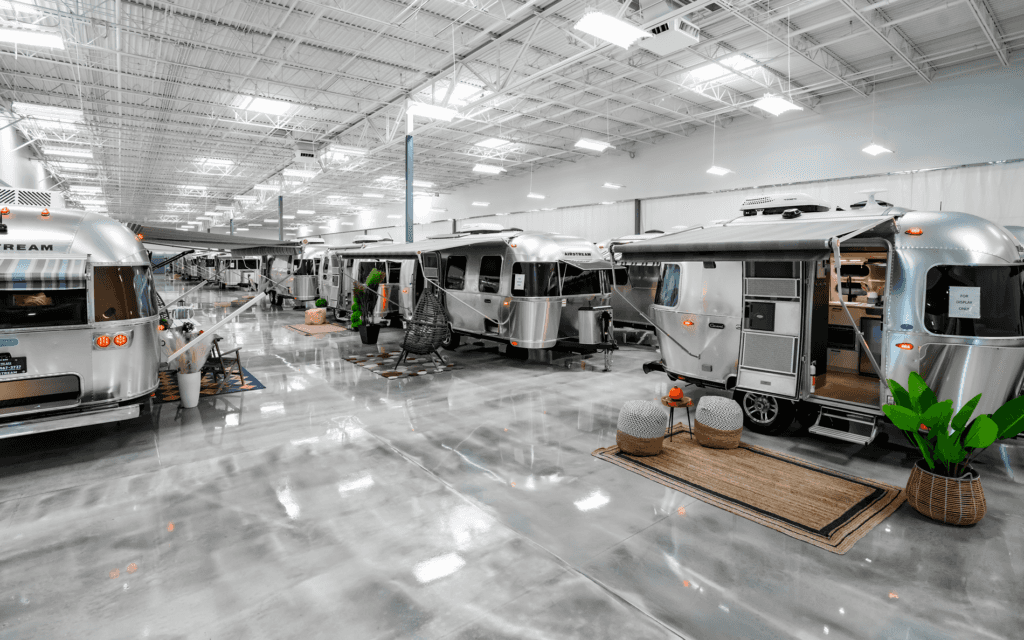 Once you find an Airstream camper, you should examine the exterior for several things. First, ensure that the tin is still strong around the frame's rear, and always check for leaks. The most frustrating maintenance problem in the RV industry has been locating those hard to find LEAKS! Repeated repair attempts, customer frustration, and incredible structural repair costs have been the norm. The SEALTECH 43O pinpoints the actual outer surface leak, which is often remote from any visible interior moisture, water damage, or odors. At We Are Airstream Chandler and We Are Airstream Santa Barbara, we use only the top scale testing to check for pressure and leaks.
If there is damage around the frame's rear and you are not looking to put money towards the body work, it may be best to choose a different Airstream. However, damage to travel trailers severely lessens their value, probably making them not the best choice.
You should also examine the tires and ensure that the rubber and tread are in good shape, especially if you plan to use your Airstream for long distances. Another factor to consider is the towing capacity of the Airstream trailer if you are going to use it as a tow vehicle.
Examine the Interior
You should thoroughly check all the compartments and ensure there is no window damage. In addition, you should make sure that the windows and doors open smoothly and lock from inside the Airstream.
Also, inspect to see if there has been a belly pan break. If there is, there is a good chance that animals are living inside the walls.
Check the water heater and water system along with any dents in the flooring or any issues with major appliances. If the trailer has too much damage, it may not be worth your money.
Look for Hidden Damage
In addition to looking at the exterior and interior, be on the lookout for any damage that you may not be able to see immediately. For example, sub-floor rot is a common hidden issue capreowned by water leaks on the wood or inside the walls. Unusual smells, as well as soft spots on the floor, are also bad signs.
Floor damage and water damage can negatively impact the overall structure of the Airstream. If a major system does not work, it can be expensive to fix. These problems may cause issues with the walls and appliances. Check for:
Rust
Dents
Mold
Water stains
Unattached walls
Because you are buying a preowned RV, it is essential to have realistic expectations. Not everything is going to be perfect, but that's okay! You should still make sure you leave a little wiggle room with the price but keep in mind that you may have to budget for replacement parts.
Check if the Appliances Work
Replacing or repairing appliances can get pricey, taking you over budget and becoming a deal-breaker. When inspecting a potential trailer, ensure that all the appliances are working correctly or if they need repairs, and then research the cost ahead of time. For example:
Look for rust in the oven
Examine the refrigerator for any rust or mold–make sure it is cold and has no unusual smells
Make sure clean water comes out of the shower and sinks
Check the lighting fixtures for functionality
Questions to Ask
Asking the dealer questions is a great way to learn more about the RV and get a sense of what work may need to be done, learn about other previous owners, and gauge the Airstream's worth. Some questions you may want to inquire about include:
Has there been a previous owner?
Has there been any plumbing work done recently?
Has there ever been any subfloor damage?
Do all the appliances work?
When was the last time the tires were replaced?
What is the current asking price?
Having a travel trailer is a unique way to explore the states and live an environmentally friendly life. Finding different RV communities can open your world to new experiences and people. However, keep in mind that Airstream owners have to learn how to hook up their electricity in an RV park.
Airstream Adventures Ahead!
Remember, a good sign of a preowned Airstream is the appliances work, and there are no unusual smells or structural damage. Do your research on all the models and make sure that whichever your choice, the model works for you.
Whether you are looking for your first Airstream or are looking to replace your current one, contact We Are Airstream for all of your trailer needs.
We Are Airstream are your trusted Airstream dealers in Chandler, AZ,(480) 467-3737, and Santa Barbara, CA, (805) 691-9200. Contact us today to learn more about our trailer inventory and services.